Bread Slicer Blades
Welcome to TFI Co.™, your trusted source for Food Processing Blades, Bread Slicer Blades, and Machine Knives. With over 55 years of experience in steel blade manufacturing, we have honed our expertise to deliver exceptional products. Each blade is meticulously crafted, tooth by tooth, by skilled hands and state-of-the-art CNC machines, resulting in uniformly structured steel of the highest quality.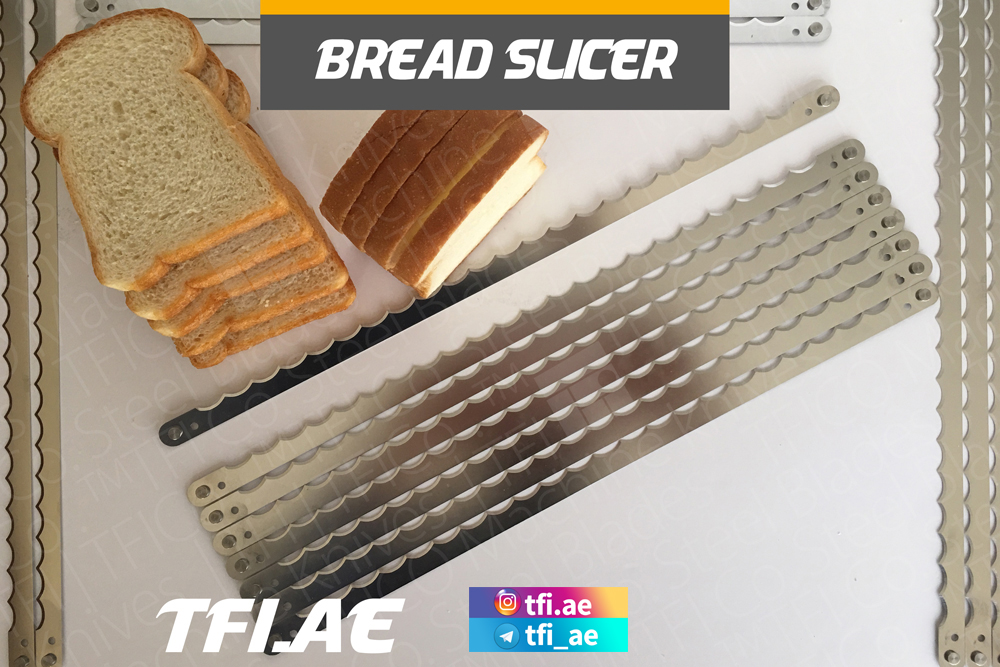 Crafted from high-quality knife steel, our bread slicer blades boast a polished surface and finely honed teeth, ensuring a clean and precise bread-cutting experience. With mounting centers spanning 210, 250, 260, 270, 285, and 350 mm, and attachment options like 3mm holes, 3x6mm pins, 5x6mm pins, and tension bolts of both M5x25 and M5x45, our blades offer versatility and reliability for various applications.
Discover the excellence of TFI Co. Blades for WABAMA™ (Germany) bread slicing equipment, designed for cutting various types of bread, from toasts to baguettes and rye loaves, as well as creating bread sticks and cubes. These machines are renowned for their superior quality, extensive technical capabilities, diverse service features, and competitive pricing. Elevate your bread slicing efficiency and quality with our precision-engineered slicer blades. Experience innovation that cuts above the rest.
Revolutionize your bread slicing process with our top-of-the-line slicer blades, designed to cater to a wide array of bread slicer models including Wabama, Агрослайсер, ХРМ11, ХРМ21, Daub, Jeremy, Jac, Sinmag, EVA, АХМ, Rollmatic Samurai, ХРМ, CRV EDM, Kalmeyer, Delta, IBIS, Maho, National, FoodAtlas, Matas, Rolmatic, Oliver, and others.
Our well-polished blades are not only a testament to our precision but also a solution to minimize downtime. With our blades, you can reduce the risk of machine stoppages to an astounding 0%. We offer a range of options, including blades made from stainless and alloy steel, catering to your specific needs. Our products are available in UAE, Saudi Arabia, and Qatar, providing efficient solutions across the region.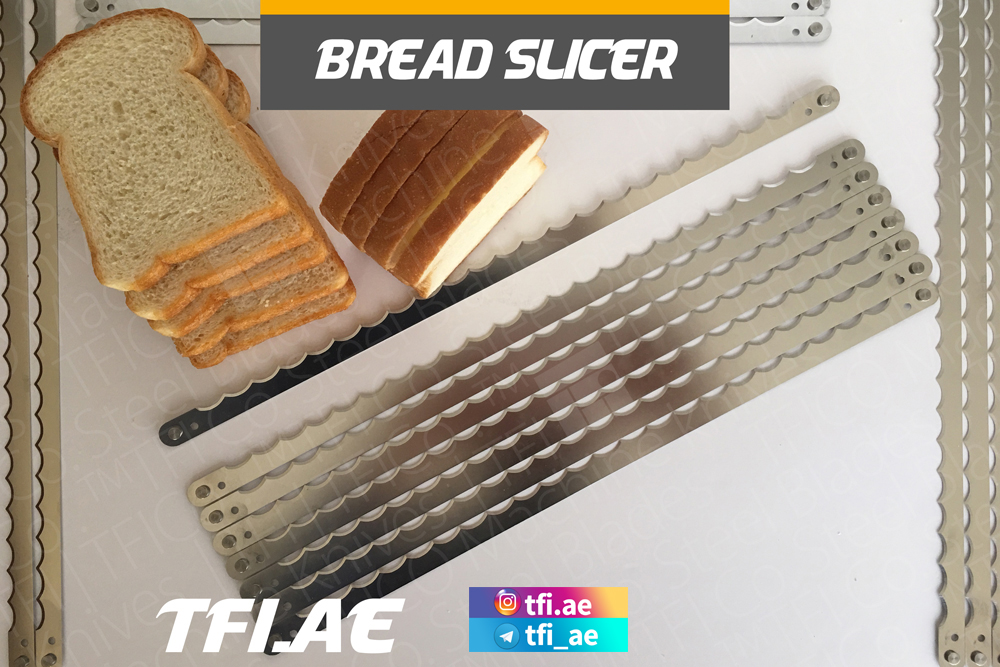 Excellence in Bread Cutting Industry
At TFI Co., we understand that bread cutting techniques can vary, but we've mastered the art of crafting blades that seamlessly fit various bread slicer machines. Our blades are tailored to suit your machine's unique requirements, ensuring a perfect fit and flawless performance.
Whether you're in Ras Al Khaimah, Kuwait, Oman, or Muscat, our Bread Loaf Slicer Machine Knives, proudly made by TFI Co. Steel Blades and Machine Knives Manufacturer since 1965, are here to elevate your bread slicing experience. Trust in our legacy of excellence and choose TFI Co. for unparalleled quality and precision in every slice.