Shear Blades Machine knives
"Crafted with precision, engineered for perfection: experience the ultimate in shear blade technology with our guillotine knives."
We Supply Shear Blades to:
Saudi Arabia (Riyadh, Jeddah)
UAE (Dubai, Abu Dhabi)
Qatar (Doha)
Oman (Muscat)
Belarus (Minsk)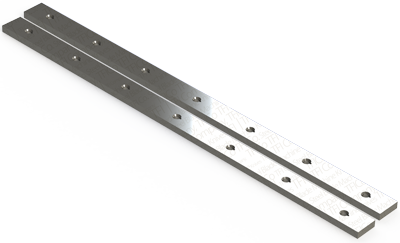 Get A Quote now for your Shearing Blades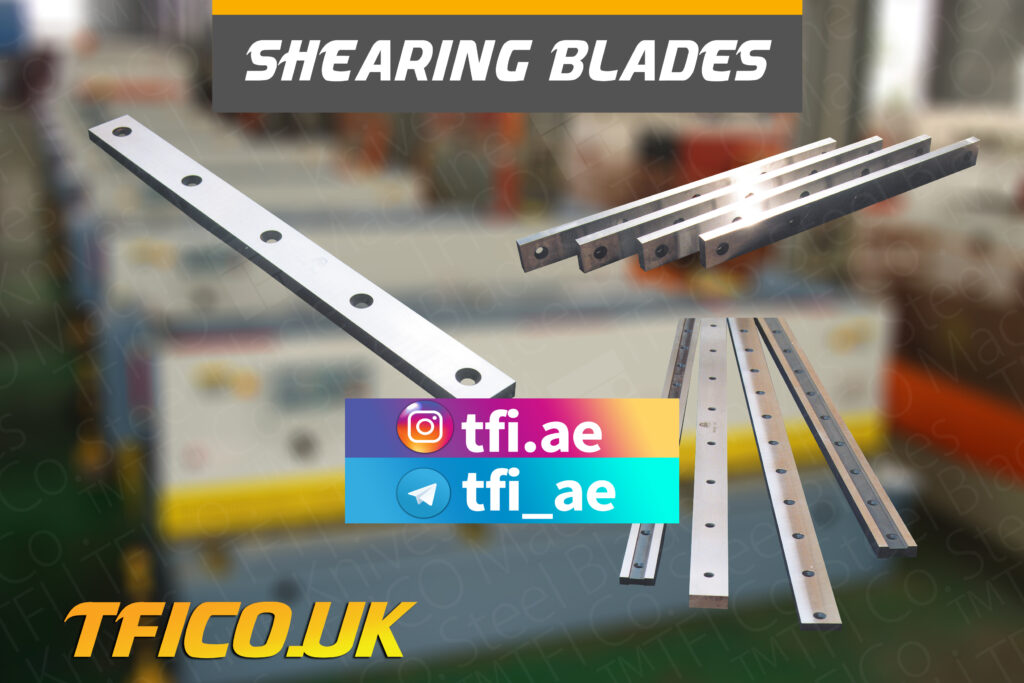 Metal Working Shearing Knives
Four Edge Shearing Knives for Metal Working Guillotine Machines in Steel Fabrication Factories and Iron Working Sites. We do manufacture the Precise and accurate Edge Shearing Blades Since 1965 and Are expert in installation of the Knives on the machine. We know the art of minding the Gap between the Knives to make the cuts with no burr  
The secret to the Durability of Alloy Steel Knives are the Heat treatment the Annealing tempering and Quenching methods.
TFI's well trained hands are educated to have the steel blades nicely treated in the fire in the Ovens. Ovens made of perfectly distributed heat over all the elements We know how to deal with Steel and master the art of Molding steel