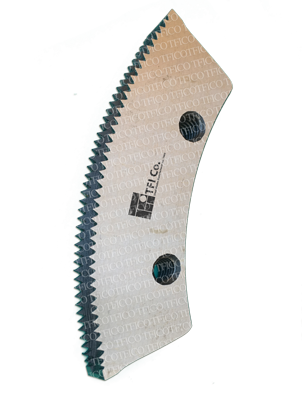 Packaging Carton Corrugated Industry
Cardboard Corrugated Industry Use TFICO. Steel Blades and machine knives for making the cutting and slicing the boxes. Creating Slices in the cardboards to bend easier.
TFICO. Makes sure to manufacture the steel blades from the finest steel raw material and highest quality heat treatment CNC machines and computer monitored ovens in quenching process for each batch of steel blades.
Accurate machining and precise delivery of the original blades to customer made us famous in market since 1965.