paper Knives Cutting  High quantity of paper bundles at on time with guillotine movement with using of different brands of machineries Wohlenburg Polar Schneider or many more famous brand around the globe.
experts: Sara & KatyTFI Co manufactures the blades for the paper cutting process using different alloy steel for different applications and durabilities.
"Truly High Quality, Carefully Selected Alloy Steel for paper knives"
The first operational step in the twins learning process was to decorate the entire apartment with sticky notes. This had an almost ceremonial touch to it as the twins delved into dictionaries and proceeded to label everything with its corresponding English name.
Within the space of about an hour it was impossible to carry out any menial task, be it making a coffee or flicking off a light switch, without first being presented with at least three different words related to this action.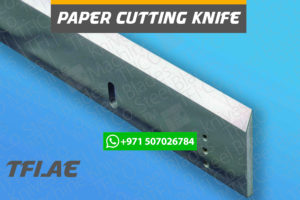 The importance paper blades is the edge finishing process of grinding after brazing process.
Induction hardening , solution for a better efficiency
TFICO Technology to manufacture the blades and making the edge specifically hardened is the key to win the competition in the alloy steel hardening market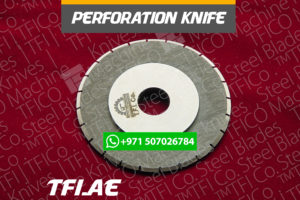 Perforation Knives are the complementary Products Customers might use in their production