With Services we present you you may have the most shortest down time of your paper working machines by using our perforation steel blades, We manufacture the most suitable machine knives for Perorating Paper Machines in Publishing Factories.
Our Customer are having advantage of cutting their machine down time to the minimum possible in following countries:
Saudi Arabia (Riyadh , Jeddah, Demmam)
Qatar (Doha)
United Arab Emirates (Dubai , Abu Dhabi, Sharjah, Ras Al Khaimah)
Oman (Muscat)
Belarus (Minsk)
Georgia (Batumi , Tbilisi)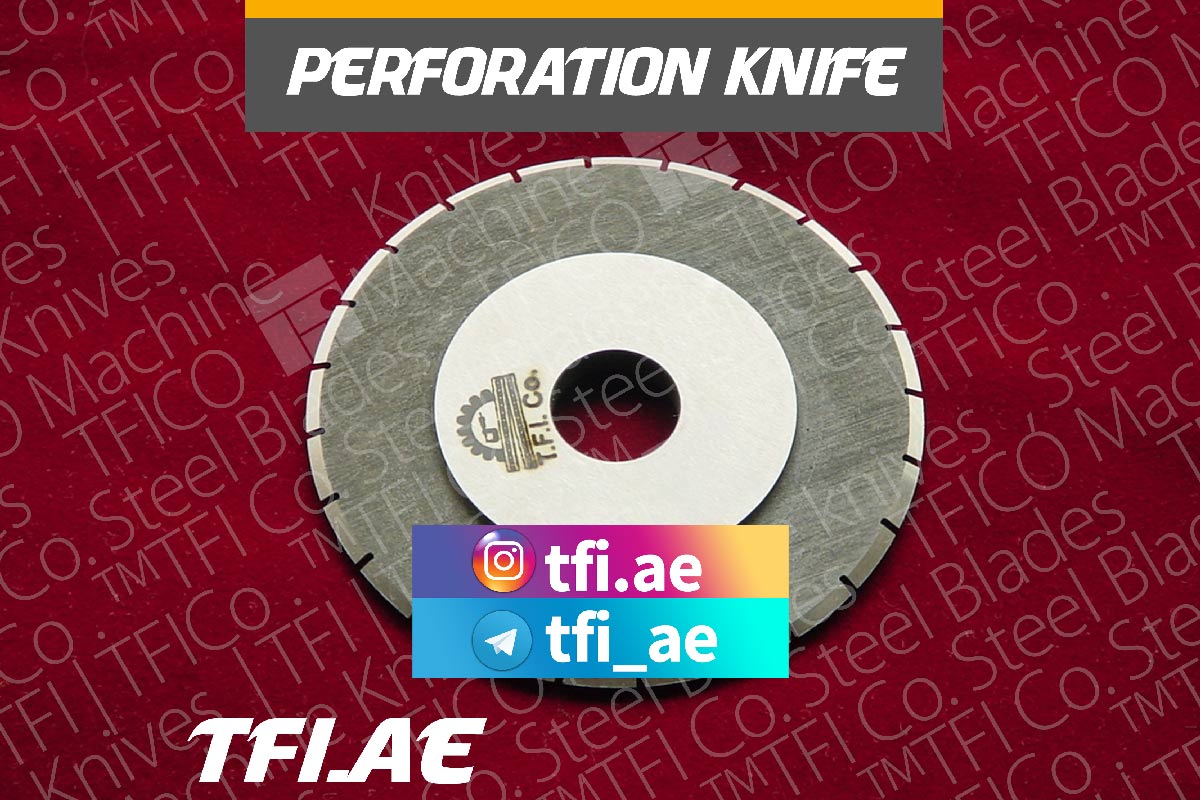 "Not everyone can cook the steel™"
To carry out the function of the of perforation TFI Choose the best raw material pure steel with the 0.1% impurity To satisfy the performance required in the long run of Factories. Machine Knives for Paper working Made by TFI Co. has the Quality reputation of Market in GCC.